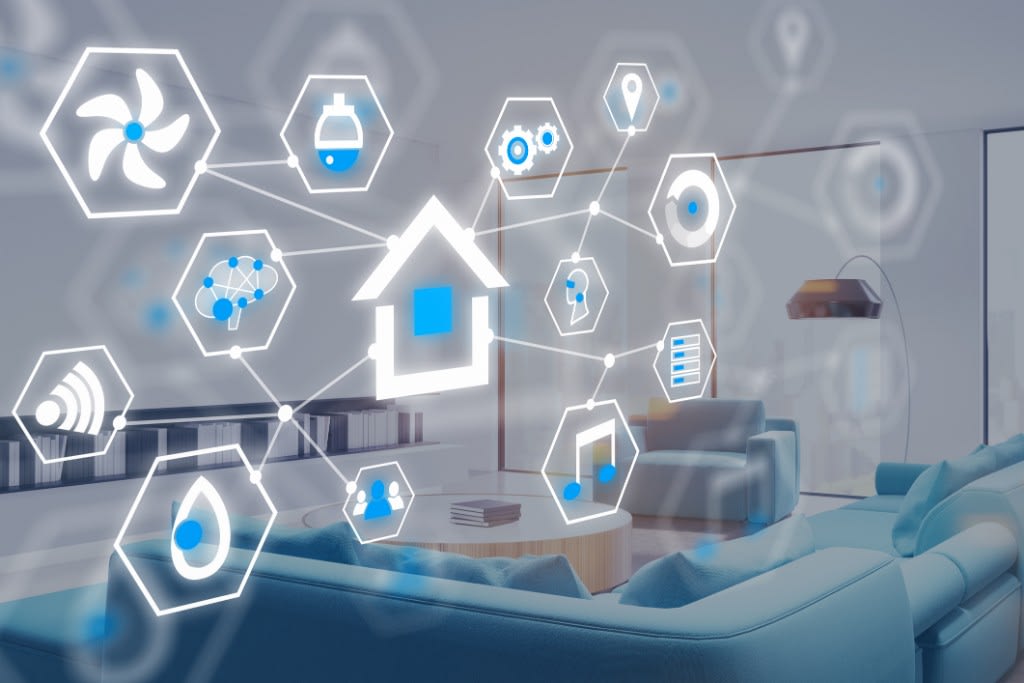 A recent report by the International Data Corporation shows how people gravitate more toward a home fitted with smart systems more than a regular home. The global market for smart home devices increased by over 10% in the third quarter of 2021 with almost 222 million shipments made within that period. Of that number, home devices for entertainment and recreation such as smart televisions and streaming players took the biggest slice at 35.3%. These were followed by home security devices, including smart locks and cameras at 20.4%.

Proof of this demand was seen in the Consumer Electronics Show of the Consumer Technology Association held in Las Vegas in January this year. The said tech expo focused on several smart home trends for 2022, including a showcase of tech-driven products designed to boost comfort on the home front. From eyeglasses that let users watch movies to smart light bulbs that diffuse essential oils, the event gave participants a glimpse of what it feels to live in a smart home.

This article will look into the trends in smart home technology that are set to make an impact on market demand this year, given the present conditions and homeowners' or home buyers' requirements.
Table of Contents
What makes smart homes "smart"?
Why are smart homes gaining popularity?
2022's Smart home trends


An efficient home office
Vivid videoconferencing
Smart kitchens
Powerful home security
Accessible health and wellness
Energy-efficient technology

How do I set up a smart home?
Find smart homes in The Hamptons and the rest of NYC with Stoebe & Co.
What Makes Smart Homes "Smart"?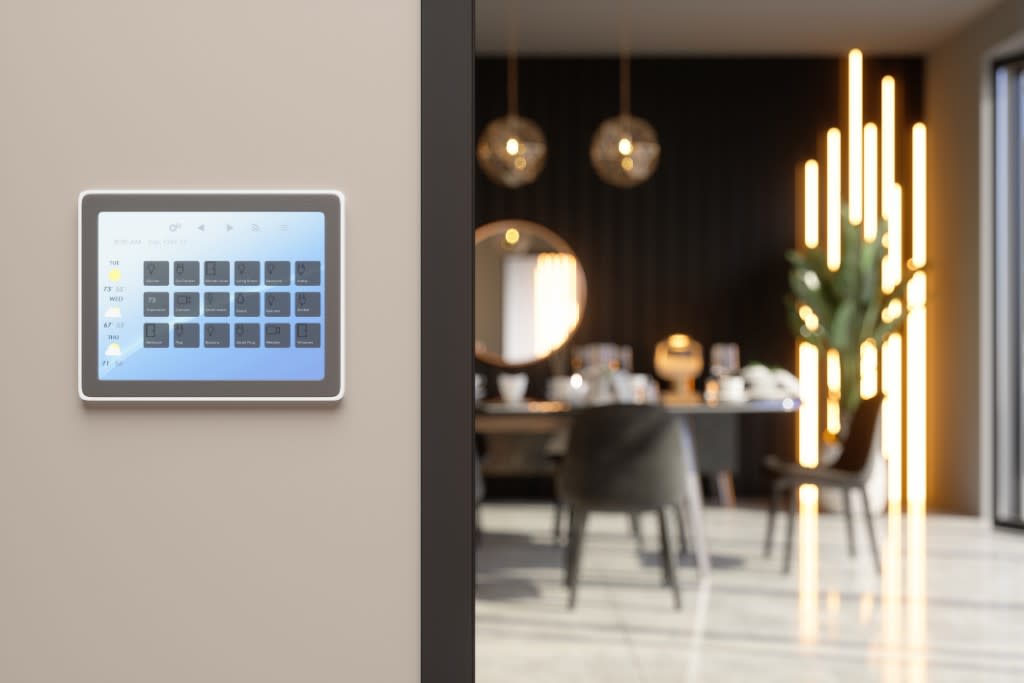 A bulb that lights up when you enter a room or an electric kettle that automatically shuts off when the liquid inside it reaches its boiling point are convenient devices to have at home. They may even bring images of that old Hanna Barbera sci-fi cartoon, The Jetsons to mind. However, these won't necessarily qualify a home as "smart.

That said, what are the basic elements of a smart home? First, let us provide a basic definition of a smart home. BuilderOnline.com's George Land has a definition set in layman's terms:

Unchanged: "A smart home is a technologically flexible home that makes daily life easier, more efficient, and more economical. It also does what the homeowner needs it to do – even as those needs change over time." Unchanged: "A smart home is a technologically flexible home that makes daily life easier, more efficient, and more economical. It also does what the homeowner needs it to do – even as those needs change over time."

These are the elements that make up a smart home:
Integration. A couple of high-tech home gadgets acting separately are simply that – gadgets. However, if they are wirelessly connected through a central control system and work in unison with each other, they become an entire automated network.
Autonomy. You don't need to be at home to control, program, or change the settings of any device you have that's linked to the network you created. Remote access is possible via mobile apps. Moreover, once you have an automated home system in place, there's little need to keep on pushing buttons of each and every connected device or fixture.

Security. Some home automated systems deal with circumstances like fire, smoke, or trespassers on one's property through sensors and intelligent notifications to the homeowner and the concerned authorities.
Efficiency. Energy efficiency translates to cost effectiveness, and some appliances have the capacity to do so. Some examples include lighting and thermostats that can turn on or off depending on the need. Intervention is no longer required from the homeowner other than to program them.
Customization. Your home's automated network can start small but in the course of time, you may want to add, take out, or replace some components. Moreover, you can adjust the degree of integration among your devices as you see fit.
Intelligent sharing. Some devices can be controlled in such a way that only members of the family are privy to information shared through them. In doing so, homeowners' privacy and security are ensured. Smart locks and baby monitors have this particular ability.
As smart home trends are becoming more autonomous and energy-efficient, experts see 2022 as a defining year that would see even more devices with improved capabilities to adapt to new or existing home automation systems coming out of the woodwork. The smart home is set to become a necessity, not just a preference.

Here are other reasons why more people prefer to live in a smart home:
It provides cost effectiveness and energy efficiency.
It significantly lessens daily tasks.
It alerts residents to home issues before these escalate.
It can be controlled remotely through mobile phone apps.
2022's Smart Home Trends

Here's what the smart home trends of 2022 look like:
An Efficient Home Office


According to Forbes, data scientists predict that a quarter of all North American jobs will be remote by the end of 2022. In fact, remote job opportunities have so far increased by 15% – a figure that is expected to increase in coming years.

Riding on this wide acceptance of remote work setups, you can start maximizing your home office by installing a multifunctional charging station for your mobile gadgets to ensure a smooth workflow.

Meanwhile, you should never underestimate the power of lighting in influencing your productivity. Your home office should be well-lit to let your brain know that it's time to be alert and active. By programming smart lighting and blinds, you can dictate the time of day when the room should be soaked in bright or subdued lighting. After work, dim lighting lets you relax and unwind.

Aside from noise-canceling headphones and customized backgrounds for your conference calls, you can improve your focus by maintaining your desired room temperature with a smart air conditioner or fan that can be controlled with a mobile app.

If you want to combine the functionality of a standard workstation and the new trend toward integrating health benefits with smart devices, look no further than a smart desk like SmartDesk Connect. Not only does it provides the option to work either sitting up standing up but it has all the provisions of a fully integrated workstation complete with three monitors, speakers, a built-in charger, and the capacity for peripheral connectivity. All these, you bring to life with only one plug.
Vivid Video Conferencing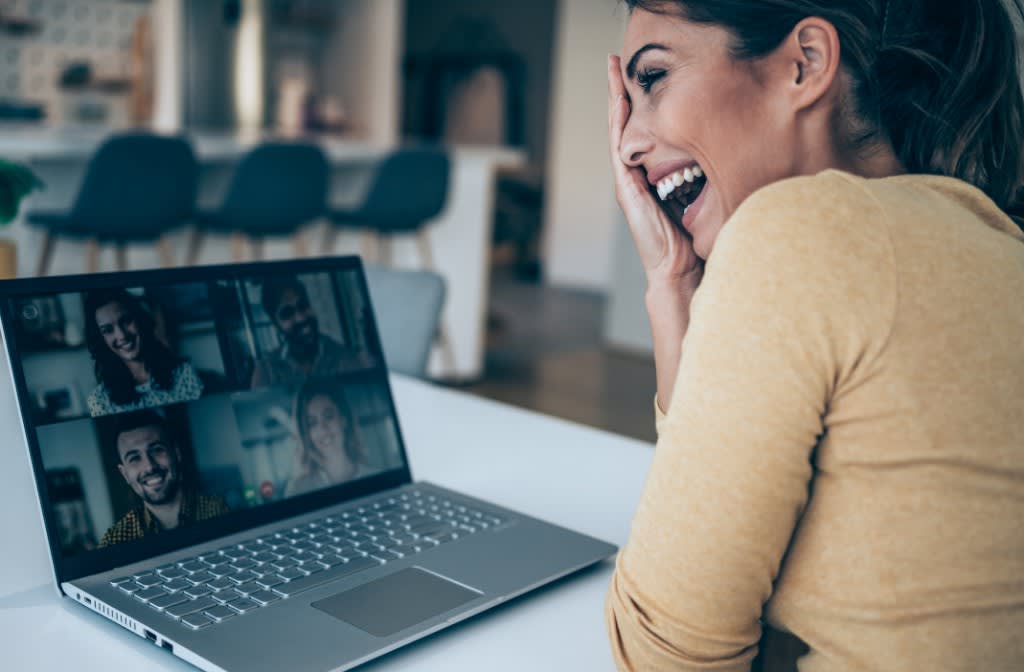 The remote work setup brought about by the ongoing pandemic's new normal has also given rise to another tool that has previously been underused until now – video conferencing. Online video conferencing tools like Zoom or Google Meet have become more widely used, not just in the corporate sphere but in other conditions, as well. This includes bonding with family or friends, online classes, or even some segments of real estate transactions. This 2022, expect more gadgets, software, and mobile apps related to video conferencing to be among the smart home trends.

The Sony Bravia Cam is compatible with the roster of the company's high-end television sets that let you conduct video chats directly onscreen. Instead of a remote, this smart camera picks up on your hand gestures to control volume and change channels. To save energy, the screen darkens when it hasn't been used for some time. When your child gets too close to the screen, the camera's Proximity Alert displays a notification on the TV.

A CES 2022 Innovation Awards Honoree, Dell's UltraSharp 32 4K is slated to arrive soon, boasting vibrant visuals that let you feel like being physically there with the people you're videoconferencing with. It's the first-ever 31.5-inch 4k monitor built for remote communication supported by a webcam and echo-canceling speakers. With a 4k resolution (4,000 pixels), which is four times more than a typical HD monitor, the UltraSharp 32 4K offers clear images in sharp contrast and color.
Smarter Kitchens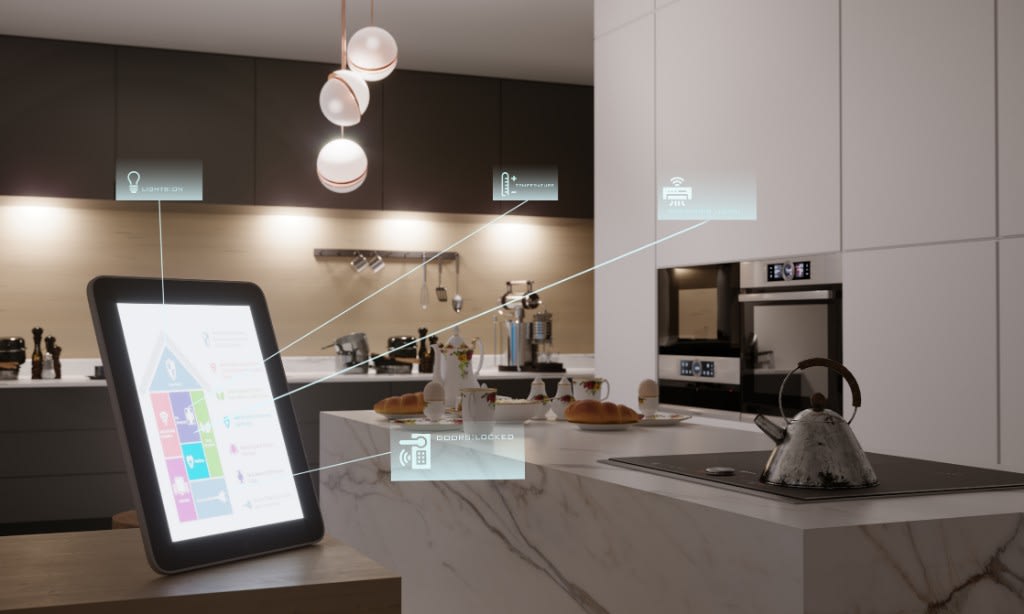 Smart tech in the kitchen usually deals with sensors to detect smoke or fire, as well as appliances that provide convenience, efficiency, and less energy consumption which translates to big savings. The trend in this particular smart home tech is also seen to continue this 2022 and beyond.

Among refs, the AI-powered Samsung Family Hub Refrigerator and LG InstaView ThinkQ Fridge come with food-identifying cameras that update you on your refrigerator's contents. The LG ref makes Craft Ice – visually-arresting ice balls about two inches in diameter that melt much slower than conventional ice. Meanwhile, recent software updates have enabled the Samsung model to make meal suggestions based on your available ingredients and lets you watch vertical videos on its screen.

Another featured item at CES 2022 is Panasonic's HomeChef 7-in-1 Compact Oven, which can steam, bake, air fry, stew, ferment, and even sanitize. With its many capabilities, it can potentially replace your non-smart cookers. It is also built on convenience as it features 18 preset meal options and only four control buttons.
Powerful Home Security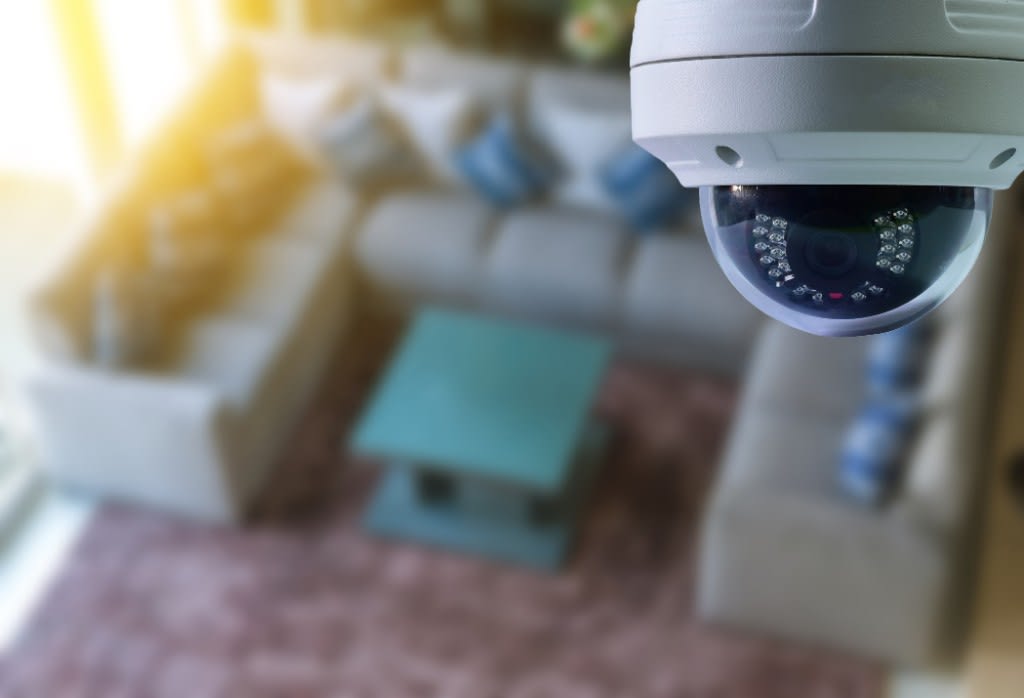 CES 2022 featured some standout gadgets in the home security category, as beefed-up home security is seen as another one of 2022's smart home trends.

Ring's Glass Break Sensor, as the name explains, can detect glass breaking from a maximum distance of 25 feet. Aside from being notified of the incident via mobile phone, you can also program it to set off a siren. Full disclosure: you need to also purchase the Ring Alarm for the sensor to work.

How can you protect your privacy from your own security cameras? Tapo introduces its 2k C220 Pan and Tilt Camera, which comes with a lens that can be hidden behind a shutter. The brand also features a floodlight camera that, after detecting movement, releases the outdoor floodlight and captures the perpetrator on video.

With the popularity of online shopping came the rise in incidences of package thefts outside the doorstep. To address this, the Eufy Security Video Doorbell Dual provides an additional camera that shoots at eye level. Its downward angle can effectively catch porch intruders in the act, while AI capabilities can recognize packages and tell familiar faces apart from strangers.

Another challenge in home security lies in the number of devices needed to complete the entire security system. To address this issue, Arlo came up with its 1.1-inch multi-sensor. Aside from movement, it can also detect light and temperature changes, opening or closing windows, and even water leaks. It also has an internal siren and smoke alarm that can be controlled through the system's backlit keypad or your phone.
Accessible Health and Wellness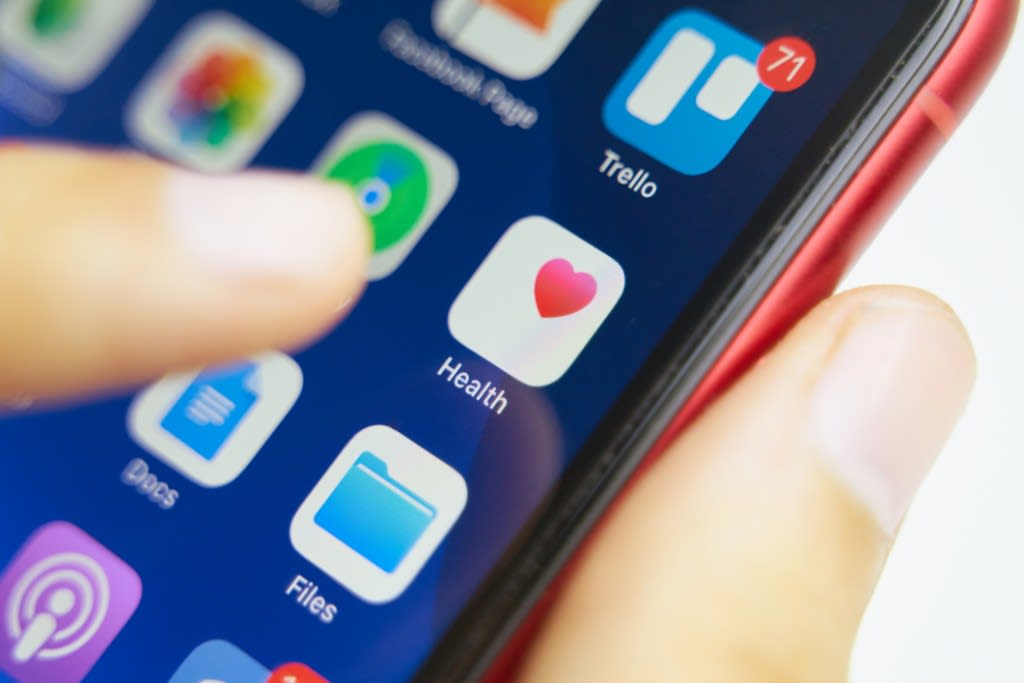 Monitoring health or keeping fit at home is now easier, more in-depth, and more accurate, thanks to several smart home products.

In the aspect of assisted living among the elderly or persons with disabilities, sensors can help in monitoring vital life signs. One such product is the Apple Watch Series 7 – wearable technology that many seniors can wear at home. In fact, they prefer this over other clunky emergency-contact systems in the market. Apart from having an Always-on Retina display that keeps the watch display on all the time, it's also durable and could check oxygen and heart rate and give an ECG reading when prompted.

Meanwhile, the FitXR app can combine working out and gaming – you just need the Meta Quest VR headset to complete the setup. This app is filled with popular fitness classes such as boxing, dance, and high-interval intensity training. New workouts are released daily so even the most avid fitness fans will never get bored. Also, your virtual instructors are based on real people who are known for their fitness expertise.

If you want to level up your home gym, then try the Climbr, a climber machine that works with an app. It offers both on-demand and live fitness routines. The machine's lightweight aluminum casing and caster wheels make for easy transport and stowing, while its base of 35 square inches makes it perfect for those in small living spaces.

Another standout machine at CES 2022 is the Vitruvian Trainer+. Its smart algorithms enable the machine to adjust to your weightlifting capabilities and habits, helping you to exert more effort with every workout. Fitted with handles and ankle straps, this compact machine can generate resistance of up to 440 pounds. For more varied fitness training, you can attach it to tricep ropes, bars, and other accessories.
Energy-efficient Technology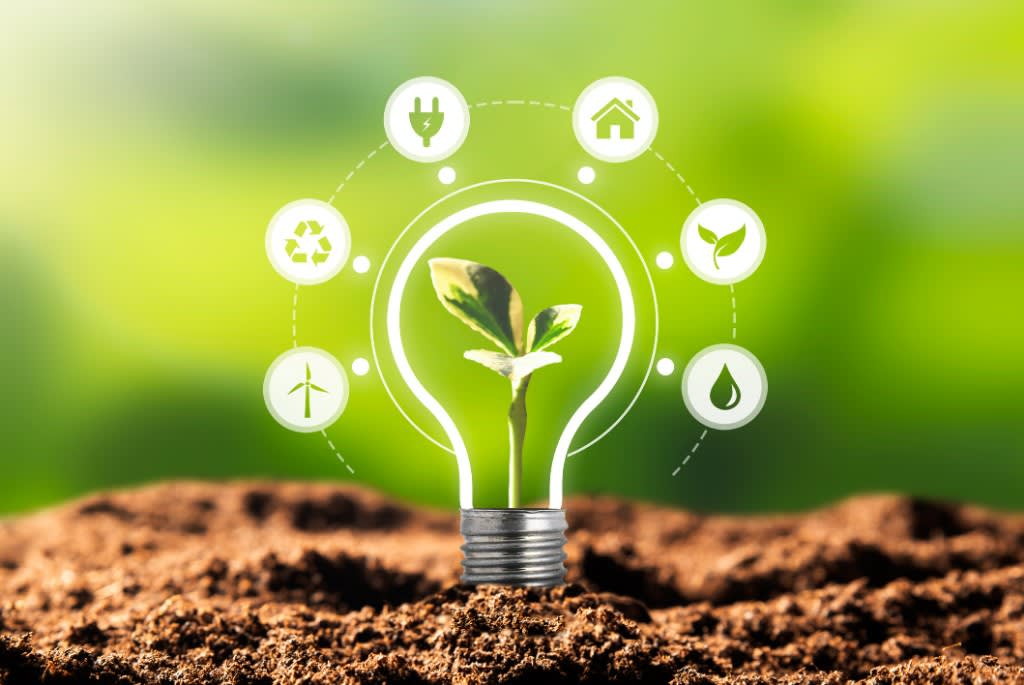 Smart home trends this 2022 include devices that can help reduce energy consumption, helping you to cut down on costs. Two devices working together can do that: a smart thermostat and a smart speaker. To effectively control the climate at home, a recommended product is ecobee that can run with voice-controlled assistants like Siri or smart speakers like Alexa. Not only does this regulate temperatures in living spaces but this also can be programmed to provide comfortable temperatures in high-traffic rooms while spending less energy on low-traffic ones.

The use of solar energy to power up several fixtures and appliances is also becoming a smart home trend this 2022. Some examples include Urbanista's Powerfoyle wireless speakers that are equipped with solar cells, Cync's outdoor camera, and a smart bird feeder from Bird Buddy that gets its juice from a solar-powered roof.
How Do I Set Up a Smart Home?

The countless and ever-changing tech options that make your living space a smart home can be overwhelming. To help you get started, here are some tips on setting up your smart home:
Boost Your Wi-Fi

Smart gadgets and appliances need the internet to function as a whole. Thus, upgrading your WiFi connection is a must so it can effectively allow your home's system components to share information with each other. If you live in a large home, it helps to set up several routers.
Determine Your Needs

Identify the priority areas in your soon-to-be smart home. What needs to be addressed as soon as possible? It's best to start small, adding to your system as you go along. If you purchase various gadgets all at once, you might find that you're unable to use some because of functionality or compatibility issues.
Research

After knowing what you need, research your options. Gather feedback from independent review sites and ask friends about their experiences. Also, you might want to look at the security aspect of smart gadgets. Know how you can protect yourself from threats and hackers.
Find Smart Homes in the Hamptons and the Rest of NYC With Stoebe & Co.

For an easy and stress-free search of smart homes in The Hamptons or in other areas of New York City, go to one of the most dependable real estate experts in the area – Stoebe & Co. Real Estate. We offer both online and offline listings of the finest luxury properties here, including waterfront homes, sprawling mansions, condominiums, and other prime properties. Our team of agents can guide you in landing the best deals for your real estate investments.

By creating your own Stoebe & Co. account, you automatically join our VIP list. This gives you exclusive and instant access to our 24/7 services including your own real estate adviser, our private prime listings, and so much more.

Allow us to introduce you to the new generation of real estate. Call us today at (631) 998-4545 or email [email protected]. You can also find us at 110 Mill Road, Suite 4, Westhampton Beach, New York 11978. Be sure to visit our website Stoebe & Co.