New York's real estate market is in full swing with increased listing and leasing activity in 2021. Clients should work with the right REALTOR to navigate the luxury and ultra-luxury market in the new normal. Here's how to find the best REALTORS in New York City, the Hamptons, and all over New York state when buying, selling, or renting upscale properties.


Table of Contents
Qualities to look for when searching for New York REALTORS
From Manhattan to the Hamptons: New York's luxury housing market


Real estate trends across NY state
New York City real estate
Real estate in the Hamptons
Upstate New York real estate trends
Central New York real estate

Living in NYC and the Hamptons, and elsewhere in NY state
Stoebe & Co. Real Estate's properties in NYC, the
Hamptons, and the rest of New York State
How to know if you're choosing the right luxury REALTOR
How to work with a REALTOR in New York City, the Hamptons, and the rest of New York state
Let Stoebe & Co. Real Estate be the luxury REALTOR you're looking for
Qualities to Look for When Searching for New York REALTORS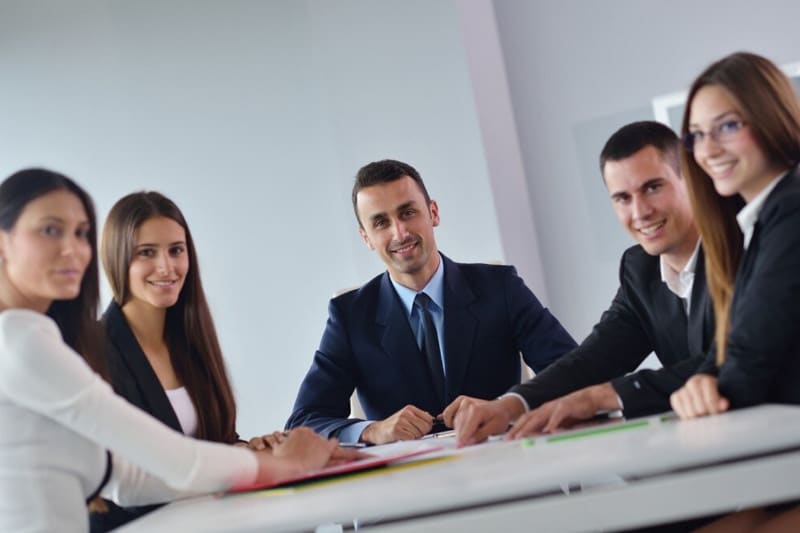 Few markets in the world are as competitive and high-stakes as New York state. Only the best and most determined agents can thrive in this dynamic market. Here are some qualities to look out for when vetting REALTORS in New York City, the Hamptons, and throughout New York state:
Tech-savvy
Successful agents use technology in two ways – to build their online presence and provide better service. Tech-savvy agents have genuine online reviews and testimonials from previous clients. They have active social media profiles that make them more accessible. They also have an arsenal of digital tools to help clients market their listing, streamline the property search, or offer virtual tours to prospective buyers.
Work Ethic
REALTORS generate their own income, which is why they work longer hours than most to assist clients. A hard-working REALTOR will help you stay on top of paperwork and handle the transaction with ease. They will also protect your interests and maintain open and transparent communication from start to finish.
Interpersonal Skills
Real estate is a people business and the most successful REALTORS have the soft skills needed to keep negotiations amicable. A good NY REALTOR knows how to empathize with clients on the challenges of buying or selling a home. They also know how to communicate tactfully and defuse situations that could cause the deal to fall through.
Organizational Skills
A good REALTOR is neat, organized, and timely. Having excellent organizational skills enables REALTOR to use their resources efficiently, which ultimately benefits the client. This means being on time for appointments, practicing due diligence, and coming to the negotiation table prepared.
Intellectual Curiosity
The best REALTORS in New York never stop learning. They keep their skill set fresh through ongoing training and education. Some of them will seek out certifications and educational courses in related fields like interior design and home staging to add value to their services.
Local Expertise
The best NY REALTORS know the city better than anyone else. Whether they're life-long residents or transplants, they live and breathe New York. They offer an insider's view of NY's best neighborhoods, schools, restaurants, and cultural venues. They're passionate about the city and can't wait to have you join them in the Big Apple.
Resourcefulness
NY REALTORS often have access to off-market listings that get snapped up before they can be added to the MLS. They have a vast network of clients, brokers, and referrals that enables them to present clients with desirable homes before they hit the market. Likewise, they put their resources to excellent use when gaining exposure for their listings. From the MLS to a large social media following, they'll find ways to attract the most attention for your listing.
From Manhattan to the Hamptons: New York's Luxury Housing Market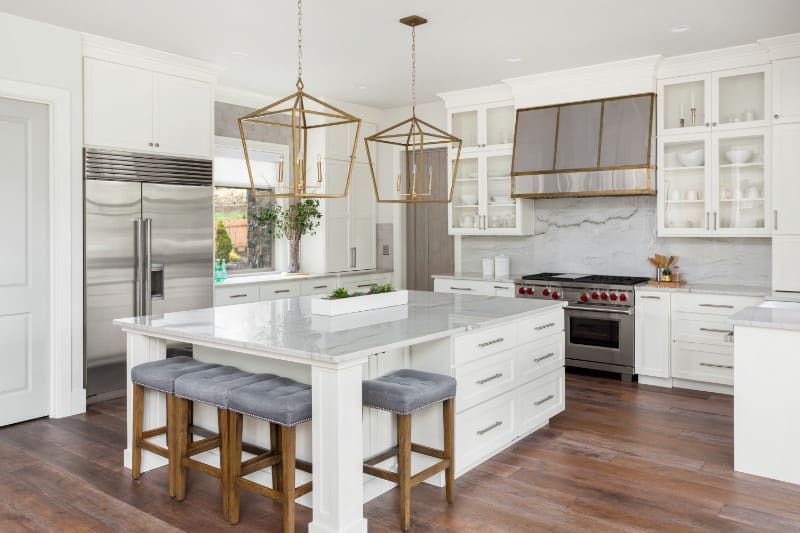 Despite the pandemic, the NY real estate market is seeing increased demand and good pricing in 2021 with people either flocking back to the city or moving to the Hamptons and some of the more rural areas of NY state.
Real Estate Trends Across NY State

According to data from the New York State Association of Realtors®, pending sales increased 11.6% in November 2021 from November 2020. The median sales prices rose for 19 consecutive months across the state, climbing to $370,000 in November 2021. Inventory dwindled to 36,822 homes in the same month, down 26.9% from November 2020.

The Empire State had 2.8 months' supply in November 2021, down 34.9% from November 2020, which had 4.3 months of supply.A balanced market typically has 6 months' supply.
New York City Real Estate

There has been an increase in NYC's buyer and renter pool this year with more companies asking employees to return to the office, and with schools having returned to face-to-face classes. According to recent data from Douglas Elliman, NYC home prices trends are inching towards pre-pandemic levels.
Manhattan, in particular, saw a surge in new leases in Manhattan. The number of new lease signings increased year over year (YoY) for the eleventh consecutive month in September 2021, albeit at a slower pace compared to pre-pandemic lease activity. Net effective median rent also increased YoY but remained lower than the level recorded in September of the previous year.
Brooklyn has also seen an increase in new lease signings, recording the highest levels for September since 2008. Queens is also seeing a resurgence, with the high end of the rental market returning to pre-pandemic levels and essentially outperforming other boroughs.
When it comes to home selling, the >$5 million segment had the most activity. Industry insiders recorded 98 new listings, which was nearly twice the five-year average of 56 from 2016-2020. The sub-$5 million market saw an increase in new listings post-Labor Day this year with 625 compared to the average of 471 from the last four years.
The increase in inventory and listing activity comes after a hectic summer for NYC real estate. According to an UrbanDigs survey,
55% of agents considered August 2021 to be the busiest month they've had
. In most markets, new listing activity leads to potentially greater deal volume, which means that the increase in inventory can lead to an uptick in home sales.
Real Estate in the Hamptons
The Hamptons also had a good year with strong momentum through Q3 2021.
Sales volume increased 71% YoY in the Hamptons and 12% YoY on the North Fork
. The North Fork> meanwhile saw a double-digit increase in sales volume of up to $131 million. The South Fork has a thriving luxury market, recording a 19% increase YoY in closings and 71% in sales volume. The Hamptons continues to be a huge draw for buyers and renters due to its natural scenery, high quality of life, and proximity to NYC.
Rentals are also thriving. According to data from StayMarquis, the number of properties with short term rental bookings from August 1 to 15, 2021
increased 12% compared to 2020
. The average nightly rate also jumped 27% to $1,311 from $1,150. Memorial Day was a busy season, with many Hamptons homeowners taking advantage of high demand and making their properties available for monthly rental periods from July through September.
Upstate New York Real Estate Trends

Upstate New York refers to the area north of the New York metropolitan area. This part of NY state is sought for low mortgage rates and peaceful and less-crowded towns that attract buyers who want to get away from the big city. Some of the best performing markets in Upstate New York are Adirondacks and the Finger Lakes. The demand for housing is driven primarily by buyers fleeing NYC in search of smaller but vibrant towns and suburbs that have great restaurants and a thriving arts scene.
Central New York Real Estate

Some of the hottest housing markets in Central New York are Bolton Landing, Finger Lakes, Hudson, Lake Placid, and Saratoga Springs. These markets offer larger properties that offer sufficient space for home offices, private gyms, Pelotons, and outdoor patios. Many new buyers in Central New York come from NYC and Connecticut. These buyers are typically looking for waterfront homes and properties that are walking or biking distance to town.
Living in Nyc and the Hamptons, and Elsewhere in NY State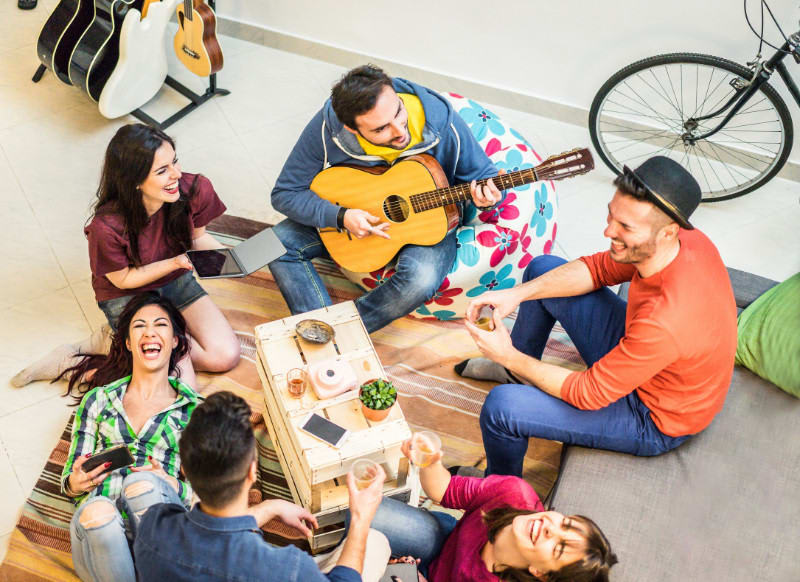 NYC, the Hamptons, and the rest of New York state are home to many fantastic neighborhoods, towns, suburbs, and cities, including:
Manhattan (New York City)
This is the place to be for those who want to be in the thick of the action. Manhattan offers the best of urban living with sleek condos and luxury apartments. Everything is within walking distance, from fine dining restaurants to upscale retail.
Westhampton Beach (The Hamptons)
As one of the most exclusive areas in New York, Westhampton Beach offers a fine selection of estate-style waterfront properties with every amenity imaginable. From outdoor pools and BBQ pits to spacious balconies and private docks, this enclave is all about laid-back luxury in a scenic environment.
Southampton (The Hamptons)
This affluent coastal community is known for good schools, green spaces, and prime real estate. It's a dream come true for boating enthusiasts as the community has several yacht clubs and boating events to keep them engaged.
Quogue (The Hamptons)
This picturesque hamlet has a small town atmosphere for those who want to get away from the city. With gorgeous homes and a handful of eateries and mom-and-pop stores, Quogue will make you feel right at home.
Cayuga Heights (Lake Fingers Region)


The Village of Cayuga Heights is an upscale suburb of Ithaca. It offers Cottage, Bungalow, and Tudor-style homes and lots of green spaces for hiking. Buffalo (Upstate New York) – Known as the "City of Good Neighbors", Buffalo is a smaller city with a hometown feel. It offers an excellent selection of shops, restaurants, and sports bars.
Albany ( AlUpstate New York)
Located on the western banks of the Hudson River, Albany offers a wonderful selection of Contemporary, Colonial, and Ranch-style homes.
Stoebe & Co. Real Estate's Properties in Nyc, the Hamptons, and the Rest of New York State
Stoebe & Co. Real Estate brings clients "The new generation of real estate." The company provides access to luxury listings in NYC and the Hamptons. The company has marketed and sold single-family homes, townhomes, and condos in the $1 million mark and higher. They have also handled apartments and other investment properties, promoting listings and attracting qualified tenants.

Landmark transactions include 170 Dune Road in Westhampton Beach, which sold for $5.2 million. The waterfront property has seven bedrooms, eight baths, and private docks. At over 6,100 square feet, the property comes with deeded ocean access, making it perfect for boating and fishing enthusiasts.

Another high-profile transaction includes 14 Tanners Neck Lane, which sold for $2.45 million. This single-family home is situated in a 1.73-acre parcel with over 4,000 square feet of living space. The property features an outdoor swimming pool and a private catwalk to a boat dock.

If you're looking for a home anywhere in NYC or the Hamptons, the company would be happy to connect you with a REALTOR.
How to Know if You're Choosing the Right Luxury REALTOR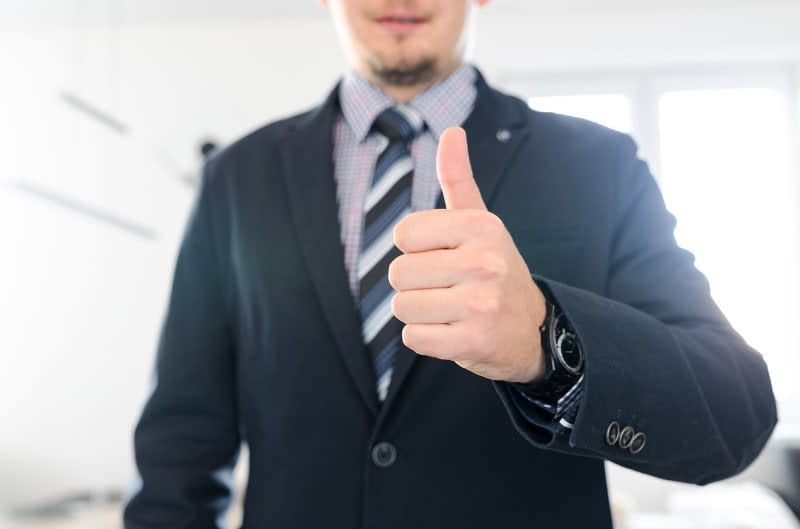 With so much at stake, how do you know that you've chosen the right REALTOR? Here are some signs indicating that you've found the best match.
1.They Have Referrals From Previous Clients
No matter how many years a REALTOR has been working or how many homes they've sold, there's no better measure of their success than referrals. Ask your friends, family, and associates if they can recommend a REALTOR in NYC. This is a great way of asking for referrals, since they can talk about their experience with the REALTOR.
2. You Trust Your REALTOR

You can trust your REALTOR when all their references and qualifications check out. They have genuine reviews from previous clients and can show a valid real estate license. Their certifications and awards are verifiable. But most importantly, you feel at ease knowing that they'll deliver on their promises.
3. Your REALTOR Has Substantial Experience

An experienced REALTOR can anticipate just about any scenario that can take place during a real estate transaction. This enables them to act diligently, preventing issues and reacting quickly if problems do arise. Experience comes with time – the longer a REALTOR has been in the business, the more knowledge they collect. Someone who's been working longer will have been exposed to a wider variety of challenges.

Another thing to look into is expertise. Has the REALTOR sold homes similar to yours, and within the same neighborhood? Are they accustomed to dealing with luxury real estate? If the answer is yes, then you have found the right REALTOR.
4. Their Communication Style Complements Yours

Most experts recommend consulting with at least two to three REALTORS before making a decision. Talking to a REALTOR will help you get a feel for their communication style. It also gives you the opportunity to ask questions and gauge their knowledge. It's important to choose a REALTOR whose communication and work style complements your own. This will help minimize conflict and ensure a stronger partnership.
5. They Have Your Best Interests in Mind

The right REALTOR will empathize with your concerns as a homebuyer. They will take your considerations seriously when presenting listings. If your REALTOR isn't bringing you the right listings, like say, homes that don't fit your needs or fall outside your price range, there's a chance they aren't looking for homes that meet your criteria, but which benefit them.
6.They're Honest and Passionate About Real Estate

The right REALTOR is guided by their values and principles. They have a strong sense of right and wrong in real estate transactions. They're also passionate about helping clients – they'll exhaust their resources to sell your home fast and for the best possible price. To get an indication of their passion and conviction, look at how they market other properties. Examine the overall quality of their website, listings, marketing materials, and business communications. If they invest a good deal of time and effort on these areas, chances are, they care about what they do.
7. They Have Support

Is your REALTOR working alone or are they supported by a team? A REALTOR with support is in a better position to provide a high level of service and commitment. After all, the home buying and selling process can be complicated, and even the most organized REALTOR can fall short without support from trained staff.
8. They Know How to Mitigate Risk

The right real estate partner is honest about the risks and challenges of buying and selling property in NY. They have a realistic attitude when it comes to transactions and are proactive about mitigating risks. From seller disclosures and home inspections to comparative market analyses and market reports, a good REALTOR will make sure you're protected from risk. When interviewing REALTORS, notice that they use recent and relevant data when discussing investment analysis. Ask about the long-term effects of your decision to buy or sell in NY.
9. They're Well-respected in the Industry

The best REALTORS have a strong presence in the industry. Their reputation goes beyond media exposure. They are well-respected by other established REALTORS, handling deals with inimitable skill behind closed doors. But more importantly, they give back to the community, actively participating in fundraisers and charities to help improve the lives of others.
10. They're Tactful and Discreet

When it comes to luxury and ultra-luxury deals, REALTORS understand the importance of keeping the details of the deal confidential. This will prevent the other party from pre-empting discussions. REALTORS must also observe tact and discretion to protect their clients' privacy, as top-tier clients tend to be prominent and distinguished personalities.


How to Work With a REALTOR in New York City, the Hamptons, and the Rest of New York State




Call Stoebe & Co. Real Estate
to start working with REALTORS in New York City, the Hamptons, and the rest of New York state. The company specializes in the luxury and ultra-luxury market in New York and Florida. Their agents live in different states, bringing a fresh and diverse perspective to each transaction. Based out of Westhampton Beach, the company has $500 million in closed sales. As a privately owned company, it has the freedom to make adjustments on the fly without the dictations of a conglomerate. And unlike many corporate firms, it offers agents some of the highest commission splits in the industry, which allows them to reinvest in themselves and their clients.
The company provides access to an in-house marketing division to give clients the best experience. They also have proprietary technology at their disposal for promoting listings and helping buyers find the perfect home. Clients get a dedicated real estate advisor, 24/7 concierge service, and property updates. But most importantly, clients get access to the company's private inventory, which includes some of the finest and most exclusive properties in NYC, the Hamptons, and all of New York state.


Stoebe & Co. Real Estate
also has an on-going partnership with HCMC Property Management to expand its services. This partnership allows the company to provide high-end property management for property investors and top-tier tenants. The company offers complimentary consultations on the purchase, sale, or rental of luxury properties in NY.
Let Stoebe & Co. Real Estate Be the Luxury REALTOR You're Looking for
End the search with Stoebe & Co. Real Estate. Call them at
(631) 998-4545
or
[email protected]
to get the service you need. The company offers a boutique environment where you can choose to work one-on-one with an agent or assemble a team of agents dedicated to your project. Either way, the company has the tools, talent, and technology needed to provide white glove service. Your satisfaction is guaranteed.