Luxury condos are some of the best properties you can invest in, not only because of the upscale lifestyle they offer, but also because of the numerous financial benefits that come with their ownership. This is especially true for properties in highly sought-after locations like Westchester County and The Hamptons in New York State.

Here are some of the things you have to know when buying luxury condos in Westchester, NY and The Hamptons.
Table of Contents:
Westchester County and The Hamptons: A Brief Overview
What is the luxury real estate market like in Westchester County and The Hamptons?
What are the top luxury communities and developments in Westchester County and The Hamptons?


Bronxville
Scarsdale
White Plains

What are the top luxury communities and developments in The Hamptons?


Sag Harbor
East Hampton
Montauk

What to look for in a luxury condo in Westchester NY and The Hamptons


Where is the property located?
What are the other costs that come with the property?
How secure is the property?
What are the amenities included in the property?

Essential steps in buying a luxury condo in Westchester County and The Hamptons


Find and work with a reputable luxury real estate agent
Review your financing options
Do your research
Make an offer
Request a condo inspection
Wait for the appraisal
Ask for a final walkthrough
Sign the closing documents and get your keys

Find your very own luxury condo in Westchester, NY and The Hamptons today!
Westchester County and The Hamptons: A Brief Overview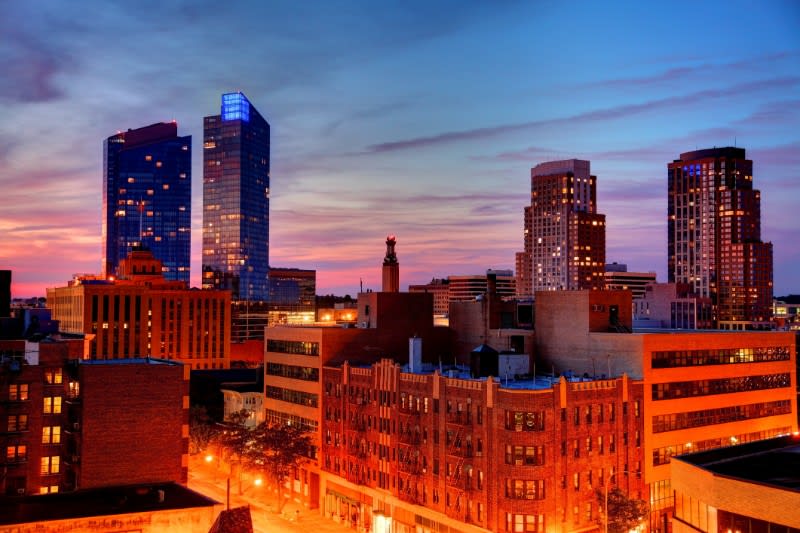 One of the original twelve counties of New York State, Westchester County.

It is part of the New York metropolitan area and lies just north of The Bronx. It is about an hour's drive to Manhattan and over a two-hour drive to The Hamptons.

Westchester County has a total area of 500 square miles and is bordered to the south by New York City, to the north by Putnam County, to the west by the Hudson River, and to the east by Long Island Sound and Fairfield County, Connecticut.

Westchester County is currently home to over 30,000 businesses, most of which are major players in key industry sectors like healthcare, biotech, finance, real estate, and retail, among others. Moreover, Westchester County is also home to several top-performing public and private schools and colleges, making it an excellent location for families.

The Hamptons, meanwhile, are a string of seaside communities on eastern Long Island's South Fork, and is widely considered to be a summer destination for New York City's most affluent residents.

Given their status as two of New York State's most affluent regions, Westchester County and The Hamptons have built well-deserved reputations for being territories of the country's elite – a reputation that both locations have consistently upheld thanks to their impressive selection of luxury communities and developments.
What is the luxury real estate market like in Westchester County and The Hamptons?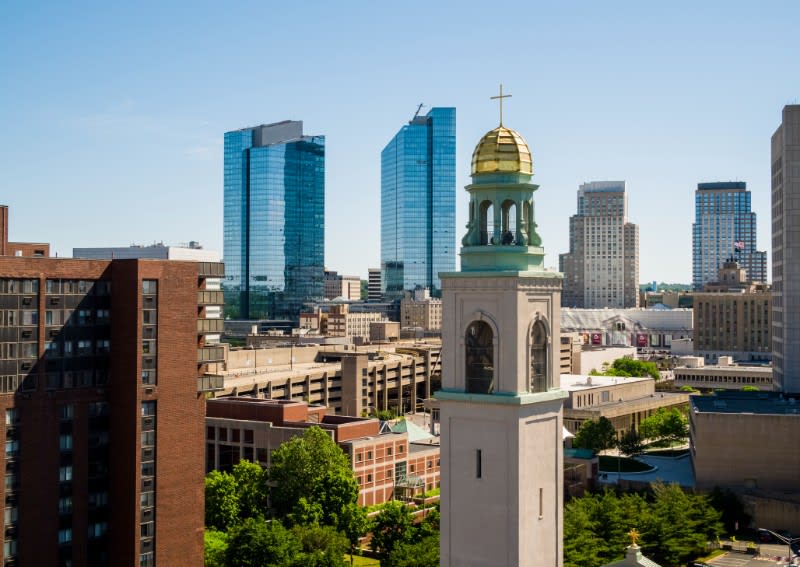 Westchester County and The Hamptons are considered to be two of the most in-demand places to live in the entire country — something that is well-reflected in their highly competitive luxury real estate market.

In 2021, the Westchester County market recorded a 20% increase in sales compared to the previous year despite having relatively low inventories. About 40% of luxury listings closed above their asking price, and most properties stayed on the market for 20% less time than the previous year.

The Hamptons, on the other hand, saw home sales increasing by 48 percent during the first quarter of 2022, with the median sales price for available properties jumping to $1.3 million.

Some of the most in-demand properties in Westchester, NY and The Hamptons are luxury condos, which have listing prices of anywhere from $350,000 to over $4 million. They range in size from studios and one bedroom units with floor areas of at least 700 square feet, to three or more bedrooms with square footage of around 3,000 or more.

High end properties typically come with these features:
Bespoke finishes
Top-of-the-line, name-brand appliances
Gourmet kitchens
High ceilings
Spacious walk-in closets
In-unit laundry
Personal exercise rooms
Ample storage
Large, well-appointed bedrooms
Spa-like bathrooms.
Other features that can be found in most luxury condos in Westchester and The Hamptons include:
Gorgeous views
Close proximity to fine restaurants, upscale shopping centers and boutiques, and top-notch schools
Ample parking space
Smart home technology
24-hour security
Housekeeping services
Doormen and service personnel
What Are the Top Luxury Communities and Developments in Westchester County?

Now home to nearly 1 million people, Westchester County is composed of six cities, 19 towns, and 23 villages, all of which offer a respite for those who want to get away from the stressful hustle and bustle of urban living.

Some of the most sought-after neighborhoods in Westchester County include:
Bronxville

Bronxville is a picture-perfect village located approximately 16 miles north of Manhattan. Despite its tiny size of around one square mile, it is ranked as one of the 25 wealthiest communities in the U.S.

Bronxville is known for its multi-million dollar properties, including stunning luxury condos. One of the most significant condo developments in the neighborhood is VillaBXV, an upscale residential building that boasts amazing condominium units and opulent penthouses. Prices here start at around $1,275,000.
Scarsdale

Home to just under 18,000 residents, Scarsdale is considered as one of the richest towns on the East Coast, with an average household annual income of $250,000. This charming community boasts wonderfully preserved 1920s buildings in the Tudor style, giving it a unique charm and enhancing the small town way of life.

Homes in Scarsdale have an average value of $1,448,300, but the most upscale Westchester luxury condos like the ones found in The Heathcote can cost interested buyers up to $3 million or more.
White Plains

A family-friendly city located near Manhattan, White Plains is best known for its robust economy, top-performing schools, an impressive array of safe neighborhoods, and a thriving downtown area.

The county seat and commercial hub of Westchester, White Plains serves as the headquarters of 170 major businesses, including the likes of Mastercard, Pepsico, IBM, and Morgan Stanley.

While luxury single-family homes dominate the housing stock in White Plains, luxury condos such as those found in The Opus Westchester are steadily increasing in demand, with units now fetching prices of up to $5,000,000 or more.

Other locations in Westchester that you may want to look into for million-dollar properties and luxury condos include Larchmont, Rye, Irvington, Briarcliff Manor, Chappaqua, Armonk, and Tarrytown.
What Are the Top Luxury Communities and Developments in the Hamptons?

Some of the most in-demand neighborhoods in The Hamptons include Sag Harbor, East Hampton, and Montauk.
Sag Harbor

A former whaling community, Sag Harbor was first settled in the early 1700s and is considered one of the most historic places in the United States. Today, it has retained many of the structures from these early days, giving the neighborhood a distinct charm and historic significance. It has also become a highly sought-after seaside retreat for wealthy NYC dwellers.

Condos in the area are highly sought-after getaway properties, and range in price from around $695,000 for 1 bedroom unit to over $5 million for a three to four bedroom property.
East Hampton

The Town of East Hampton was one of the earliest European settlements in the country – a factor that enhances its present-day prestige and desirability. Some of the most famous personalities in the United States have lived or owned a home here, including Jackie Kennedy-Onassis, Julia Gardiner Tyler, and Bill and Hillary Clinton.

Condos in East Hampton come in a wide range of prices, and sizes, starting with one-bedroom units priced at around $450,000 to 3 or more bedrooms priced at around $1.2 million and above.
Montauk

Located at the end of the South Fork Peninsula, Montauk is home to the picturesque Montauk Point Light, the oldest lighthouse in New York and the fourth oldest operating lighthouse in the US. The town is a highly popular fishing destination, and is frequently visited by tourists for the beautiful beaches as well as historic and cultural attractions.

Condos in Montauk range from studios priced at around $280,000 to 2-3 bedroom units priced at around $550,000 to over $1 million.
What to Look for in a Luxury Condo in Westchester NY and the Hamptons



With the wealth of options for luxury condos in the New York area, it can be difficult to zero in on the right property. Make a list of the features and amenities you want in a home, and use that as a guide in finding the right property.

These are some of the most important factors to consider:
Where is the Property Located?

When purchasing a luxury condo, you should always consider its location, especially since it's the latter that can help determine the property's accessibility and potential for appreciation, among other things. This makes Westchester luxury condos — as well as those in The Hamptons — a great choice, given their prized location in a highly sought-after region. Westchester, after all, is known for its robust economy and affluent lifestyle, as well as countless employment and educational opportunities for its residents.

Not only that, but Westchester also boasts world-class attractions, stunning views, and an impressive range of luxury stores and restaurants, all of which help make it one of the best places to live in the entire country.
What Are the Other Costs That Come With the Property?

Buying a luxury condo comes with costs in addition to your mortgage payments and utility bills. These include association dues, home insurance, parking, and even housekeeping fees. Given this, you have to make sure that the condo association provides – or at the very least, outsources – top-quality services in return for your money.
How Secure is the Property?

Security is an important factor to consider when buying real estate properties, more so when it comes to luxury condos.

At a minimum, a luxury condo must have various safety measures in place to help keep its residents and tenants safe. These may include security cameras in common-use areas, smart home technology in each unit, and a reputable security company.

Aside from that, check if the building is equipped with up-to-date safety precautions, such as smoke and fire alarms, carbon monoxide detectors, and fire extinguishers.
What Are the Amenities Included in the Property?

Premium real estate properties like luxury condos are often marketed as lifestyle centers in their own right, mainly because of the features that can be found within the building. This is especially true for Westchester luxury condos which often come with the best fixtures and finishes, including the latest energy-efficient appliances, and smart home gadgets.

Moreover, residents of luxury condos in Westchester, NY and The Hamptons can enjoy superb amenities, such as communal gardens, dedicated dog parks, serviced outdoor dining spaces, walking and jogging trails, concierge-style wellness facilities that offer fitness classes, heated swimming pools, rooftop decks and lounges, game rooms and in-house cinemas, and more.
Essential Steps in Buying a Luxury Condo in Westchester County and the Hamptons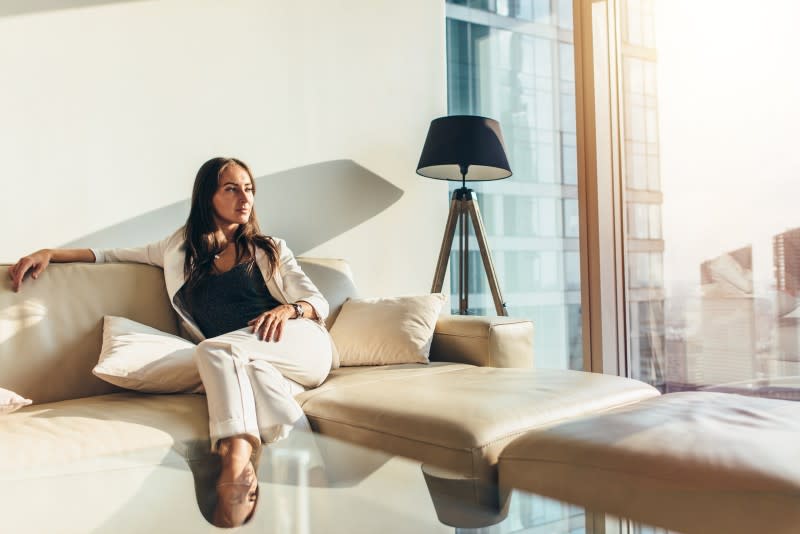 A luxury condo in Westchester, NY and The Hamptons is a major financial investment, which is why it is important to go about the buying process with the right knowledge and preparation.

Here are essential steps to a successful condo buying experience in Westchester and The Hamptons:
1. Find and Work With a Reputable Luxury Real Estate Agent

A luxury real estate purchase typically involves more requirements than a standard property. With this in mind, it's important to work with an agent who specializes in high end properties and is highly knowledgeable about buying a luxury condo in Westchester, NY and The Hamptons.

The right REALTOR is someone who is market-savvy, has in-depth local knowledge, has extensive experience in the luxury property market, and is connected to a reputable real estate firm.
2. Review Your Financing Options

As in any other real estate purchase, it is highly recommended that you first get mortgage pre-approval before doing a home search. A pre-approval has several benefits, which include helping you in setting a budget and picking out a financing option that fits your goals. The latter is especially important because while it is common for luxury buyers to pay in cash, a jumbo loan is also a good option to consider.

A jumbo loan allows you to borrow more than the conforming limits imposed by Freddie Mac and Fanny Mae. However, it also comes with a more stringent set of requirements as the larger loan amount puts lenders at a higher risk. These are some of the information your bank will look at:
Enough liquid assets to cover at least six months' worth of mortgage payments
Good credit score and history
A debt-to-income ratio of no more than 43%
The process for obtaining a jumbo loan typically takes longer, with more documentation required. To avoid delays, start the process early and prepare the necessary documents as soon as you can. One of the typical requirements is at least two years' worth of tax documentation or other reliable proof of income.
3. Do Your Research

A key component to buying luxury condos in Westchester, NY and The Hamptons is conducting thorough research. Ask your agent to provide you with information on condo developments that match your needs and preferences. Inquire about market data, including how tight the competition is, the level of inventory, value appreciation, and so on. This will help guide your buying and negotiation strategies.

In addition to the price and size of the condo, you should also learn about the condo association's rules and regulations, monthly dues, the financial health of the association, and so on. Find out about the possibility of special assessments and increases in association fees.

You will also want to know about the area in general, including nearby attractions and amenities such as grocery stores, transportation options, and schools. Doing this will help you drill down on existing luxury properties that match your budget, lifestyle, and needs.
4. Make a Comprehensive Offer

Once you find a luxury condo that matches your needs and falls under your set budget, ask your agent to help you come up with an offer, which you will then submit to your seller's agent. Your REALTOR will help you come up with a competitive yet reasonable offer price.

When drafting your offer, make sure to include the following:
Price
The percentage for the down payment
The earnest money
Contingencies
Inclusions and exclusions
Your desired closing date
In addition to the offer letter, you should also send the following to the seller's listing agent:
An up-to-date Pre-Approval Letter from a lender or proof of funds
A completed Submit Offer Form
Your real estate attorney's contact information
5. Request a Condo Inspection

Much like in buying a house, it's best to have a professional conduct a thorough condo inspection. This will help you see if there are any problems with the unit, especially if it is pre-owned.

As noted by the American Society of Home Inspectors (ASHI), the items that are usually reviewed during inspections include:
The condition of the heating and air conditioning systems
The interior plumbing system
The electrical system
The state of the kitchen, bathroom, and their respective fixtures
Smoke and carbon monoxide detectors
Doors and windows
After looking at the condo, the inspectors will give you a full report on the property. This report will essentially sum up the property's overall condition and list down any potential issues you may need to prepare for or take up with the seller and their agent.
6. Ask for a Final Walkthrough

A day or two before closing, schedule a final walkthrough of the condo to make sure that it is in the same condition as when you first saw it. See to it that the unit is clean and ready to be moved into, and that all fixtures are working properly.

At this point, you can start contacting your cable, internet, phone, and other utility providers to inform them of your impending move. Doing this will give them enough time to transfer their services to your new residence.
Find Your Very Own Luxury Condo in Westchester, NY and the Hamptons Today!

Investing in premium real estate can be a stress-free experience when you work with the right real estate agent. If you're interested in luxury condos in Westchester, NY and The Hamptons, we at Stoebe & Co. Real Estate are the REALTORS to call.

Operating out of Westhampton Beach, Stoebe & Co. Real Estate provides access to sleek condos, mansions, estate-style waterfront homes, and other residential properties in premium locations such as Westchester, The Hamptons, and other areas of New York.

We also provide high-end property management services, as well as complimentary consultations on the sale, purchase, or rental of luxury residential properties in the Hamptons and all over New York State.

Our team of experts takes pride in our impeccable attention to detail, and our extensive knowledge and understanding of the luxury real estate market. We are committed to go above and beyond to help our clients land the best deals in luxury condos in Westchester, NY and similar luxury properties in some of the country's most sought-after locations.

Call the Stoebe & Co. Real Estate team now at (631)998-4545, or send us a message here to get started.